Smashed record for two of the longest hikes in the USA.
If you're looking to take a hike, the United States is a good place to be. With thousands of trails all over the country, the US has a trail for everyone. Trails for those who want to take a leisurely walk and trails for those who want to test the very fabric of their soul. Joe McConaughy is the latter type of person.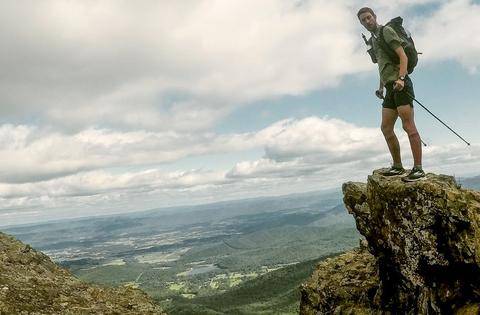 Out of the thousands of trails that the US offers, there are three that make up the Triple Crown, the holy grail of American hiking. These three trails are Pacific Crest (PCT), Appalachian (AT), and Continental Divide (CDT). Most have never heard of these trails, far fewer have completed them. Each of these trails is over 2100 miles in length and requires months of non-stop hiking to complete.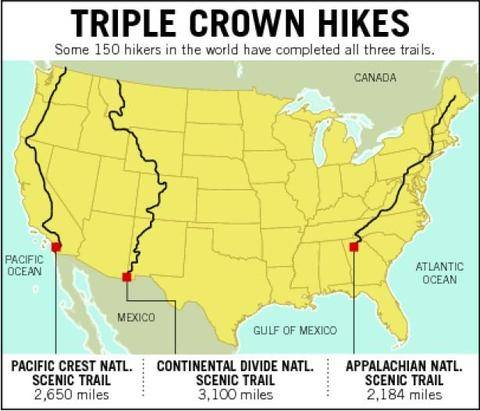 Completing just one of these hikes is an impressive achievement. Only 12,000 people have finished the AT and just a fraction of those people have hiked more than one of these trails. Joe is one of those rare few.
In 2014, Joe has just graduated college and is looking to do some post-college hiking. To raise money for cancer research in honor of his 2-year old cousin that had passed away from brain cancer, Joe decides to hike the PCT. Check that. Joe decides to run the PCT. What's the PCT? A gnarly 2650 mile hike that stretches up the West Coast from Mexico to Canada.
How does Joe do? He finishes the PCT in 53 days 6 hours and 37 minutes, an average of 50 miles a day for 53 consecutive days. That's good enough to set a new trail record, shattering the old one by more than 6 days. 3 days after he finishes, he hits his fundraising goal of $30,000 for Colin.
In September 2017, Joe makes headlines again when he finishes the Appalachian Trail. The AT is the East Coast's PCT and stretches from Georgia to Maine. Despite being shorter than the PCT by 500 miles, the AT has almost twice the elevation gain and is widely regarded as the more difficult trail.
Thousands each year set out to complete it and only 1 in 4 do. If the 2184 miles through 14 states don't crush someone's spirit, the half a million feet in elevation gain probably will. For reference, that's 500,000 cumulative vertical feet which is more than the vertical feet from earth to space. In addition to the grueling distance and terrain, hikers (at a minimum) must deal with bears, rattlesnakes, sleep deprivation, insects, and bad weather.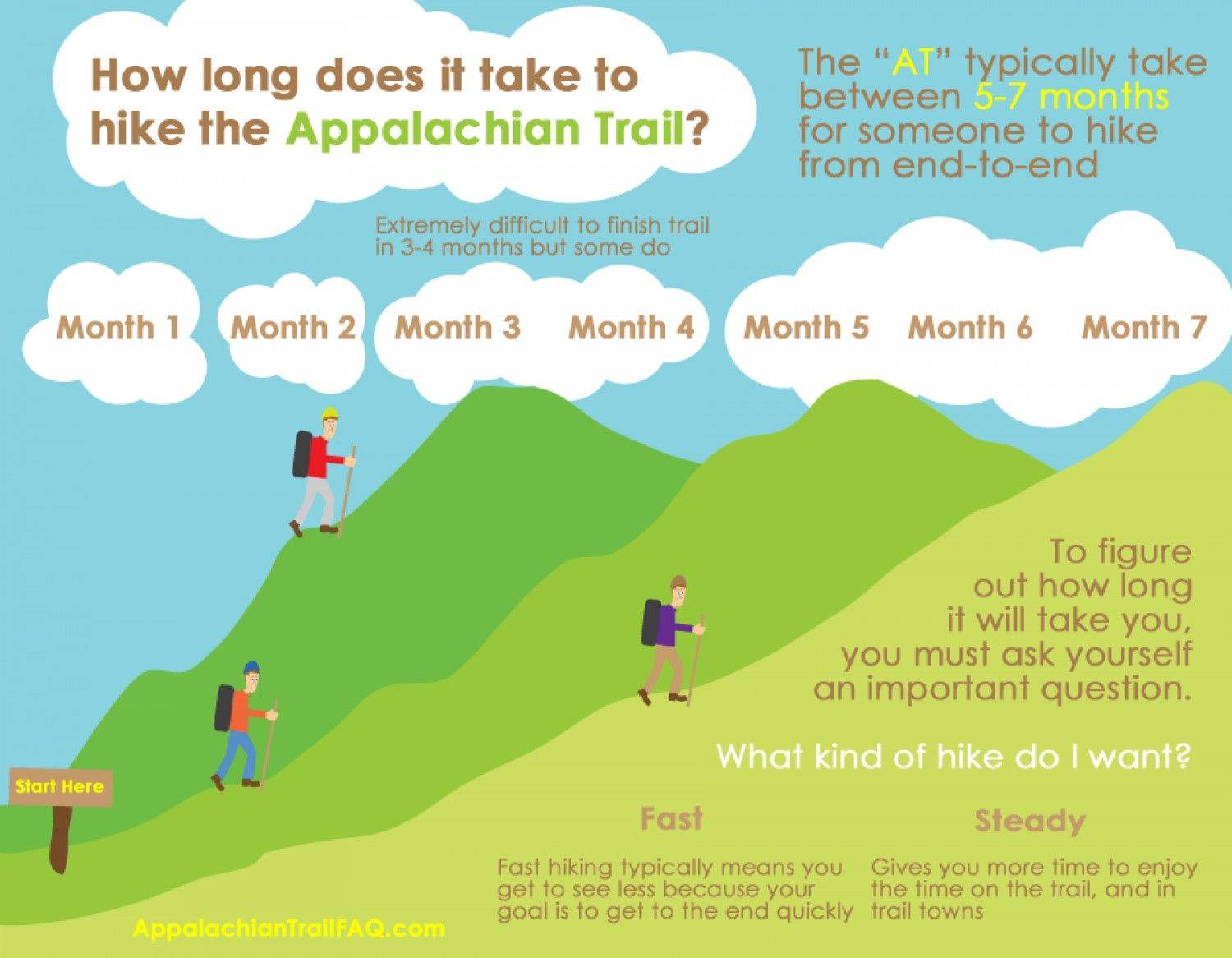 The Appalachian Trail Conservancy recommends hikers set aside 150-200 days to complete the AT. Joe does it unsupported which means that he has no sponsors, no crew, and no outside help. That almost always means that a hike will take longer. So how long did it take him? 45 days 22 hours and 38 minutes. That's a blistering pace of 48 miles a day. In response to Joe's pace, one hiking expert wrote the following - "Completing the trail at 50 miles per day is next-level endurance. Doing it self-supported, just a man and the trail, boggles the mind."
Where does that compare to the unsupported record? It breaks it by over 9 days, knocking almost 20% off an already ridiculous time. To leave no question as to who holds dominion over the AT, Joe also broke the supported record. Just to give you an idea of what Joe went through to do this, he hiked the last 37 hours without sleeping.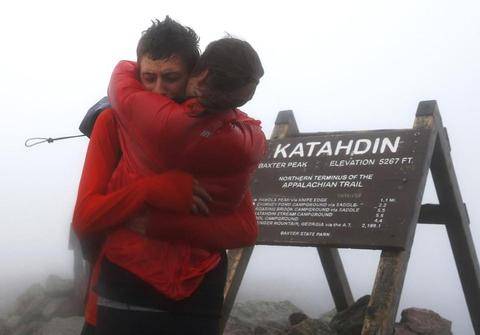 Joe was a D1 collegiate runner, so of course he was well-conditioned. But no amount of training can prepare the body for running an ultramarathon for 50 consecutive days. The only thing that can get someone through a crucible like that is the mind. Take Joe's final push as an example. Joe's sleepless 37-hour push to the finish covered 110.8-miles. That's double the furthest distance that Joe had ever run up until that point. After running 2000 miles over 43 days, Joe ran double the furthest distance he had ever run before. His body may have carried him those last miles, but his will fueled him. Will conquers all.